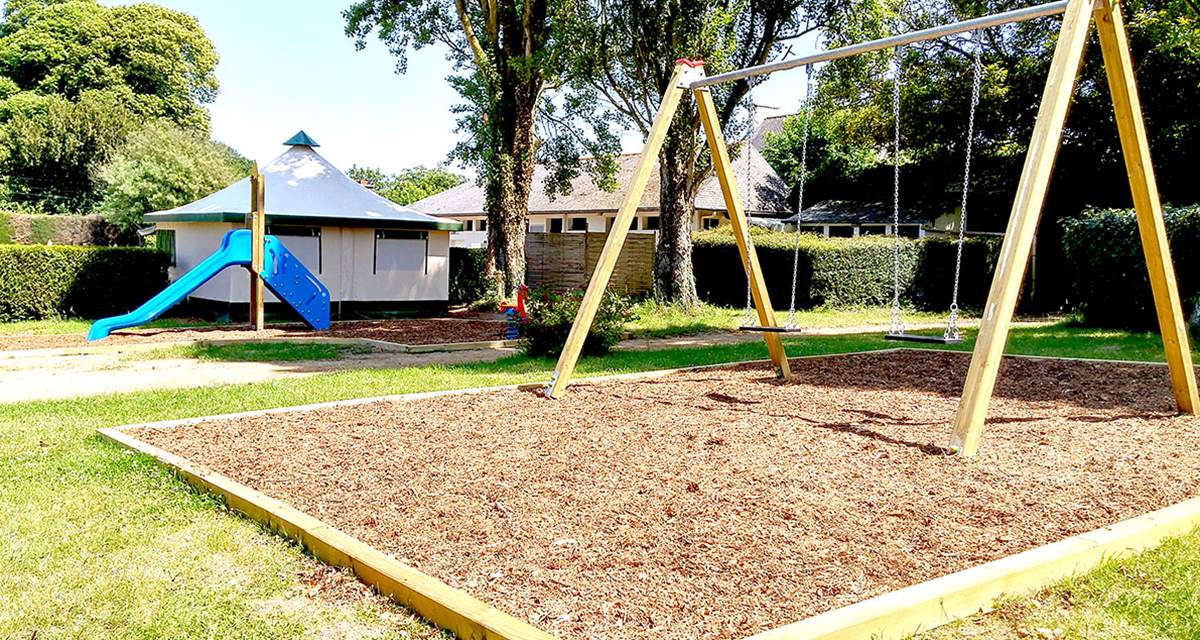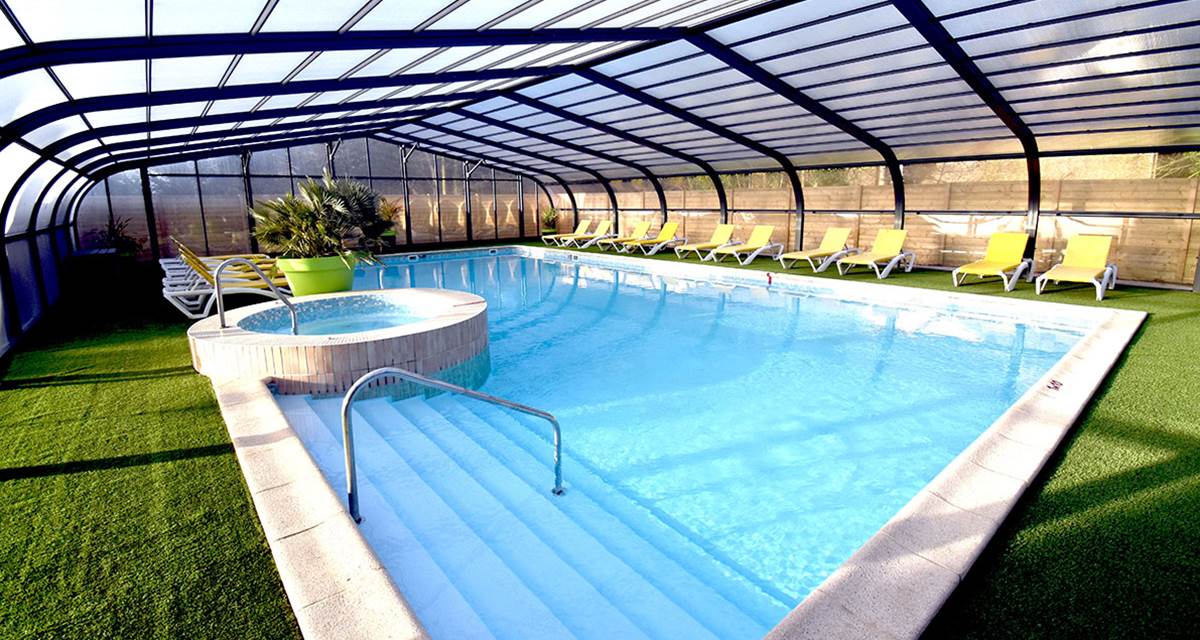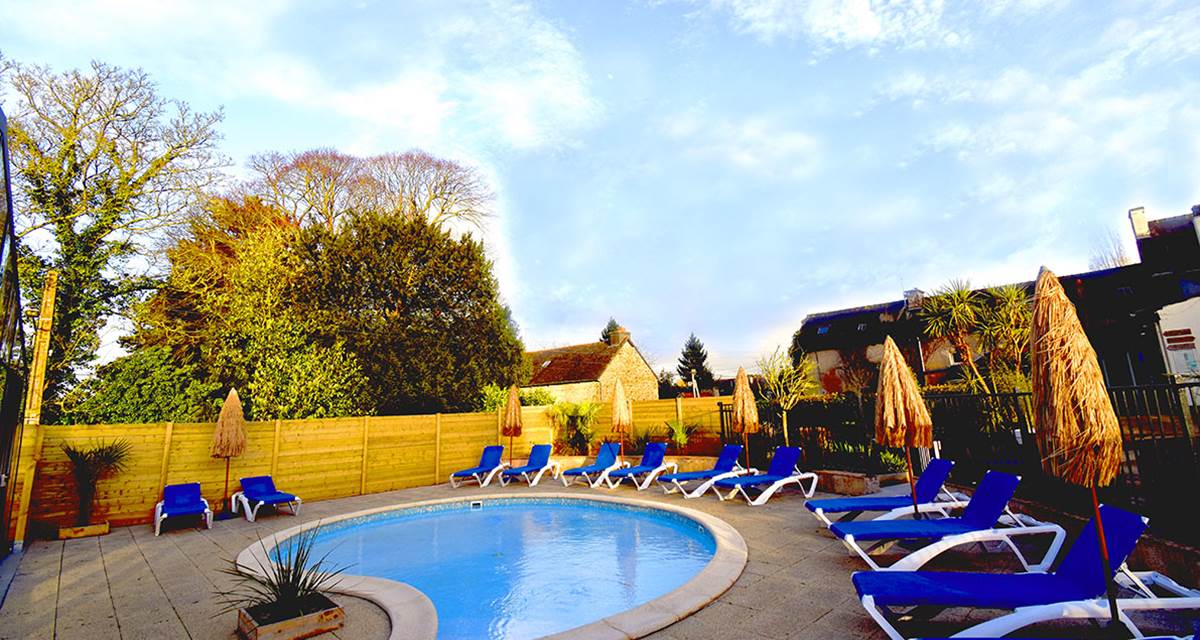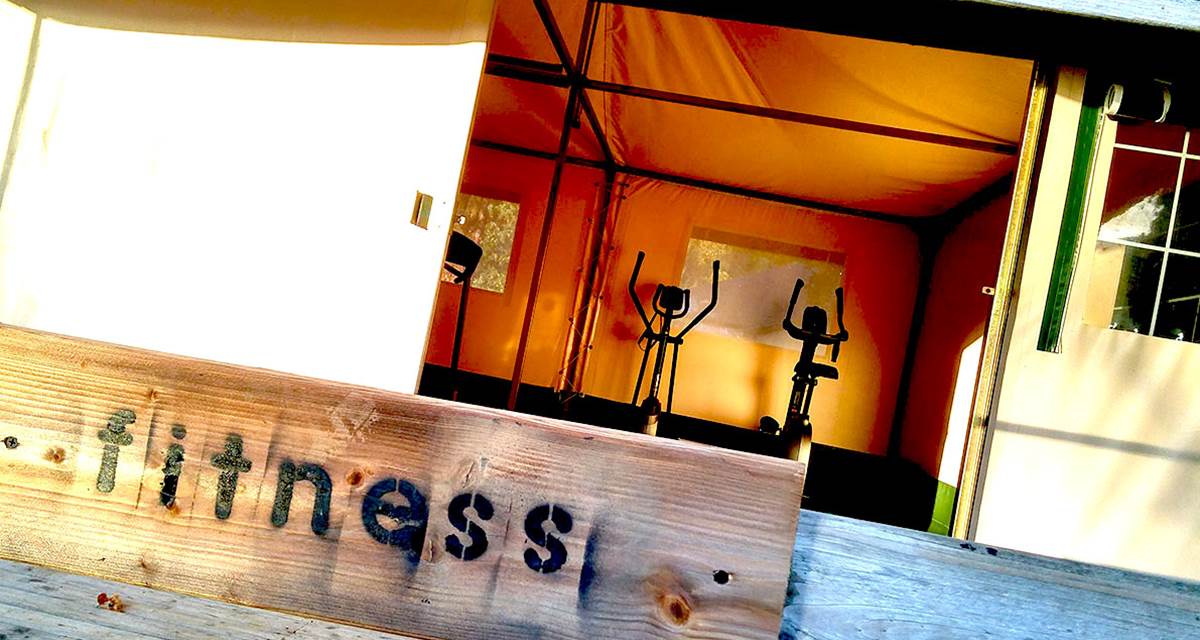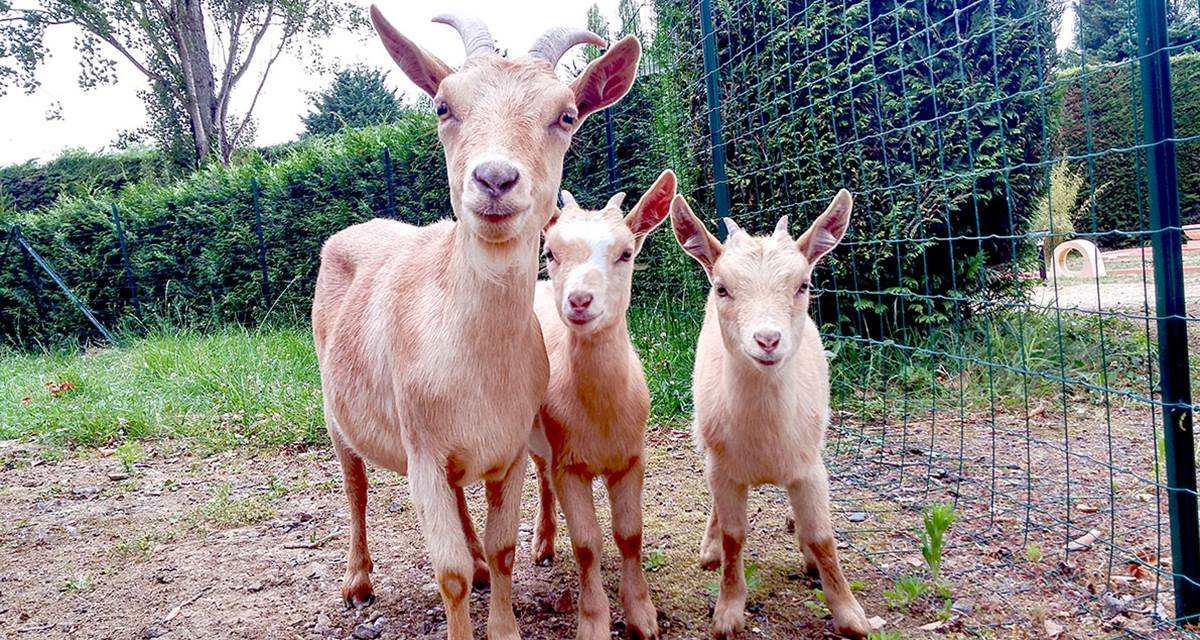 Glamping Terre et Mer offers various activities for young and old:
Pool area
Open every day from 10h to 19h30 throughout the season.
The pool and spa (whirlpool) are covered, the solarium and paddling pool are outside. The set inside / outside makes it easy to adapt to the sometimes changing weather, even if it never rains in Brittany !
The spa is heated all season, the pool is heated from April to the end of September.
En accès libre
The 12 hole mini golf
You can bring your own equipment or we propose you to rent the clubs, balls and sheet of points necessary (adult: 5 €, child: 3 €)
En accès libre
The fitness tent
Nothing beats a good jogging in the forest at the edge of glamping or at the seaside 7 minutes walk but in case of bad weather, (which never happens at home of course!), You can enjoy our fitness equipment in the dedicated tent.
En accès libre
The playground
Composed of the slide , the swing and the rocking horse , it is the obligatory passage of the children!
The area is in the immediate vicinity of the mini farm.
En accès libre
The mini farm
An area of 650 m² for chickens and goats. Everyone at his shelter is also glamping for them with all the comforts!

The bowling alley
The must for fans of petanque. We lend you bowls at the reception.
En accès libre
The mini football field
Fun with friends or with your children even if you are only 2 or 3.
You did not bring your ball? Come to the reception where we happily claim ours.
En accès libre
The ping pong table
Come to the reception where we offer free ping pong rackets.
En accès libre

The lounge bar
In the dining room, on the terrace or around our pool table, on a musical background of world music, jazz, reggae, funk ... you can sip a good mojito or one of our cocktails, guaranteed holiday atmosphere!
We put at your disposal toys for children, board games for all and also a game of Breton bricks.
The rental tent for bikes and barbecues
By day or by week, we offer all types of bicycles for adults and children. Several travel cards in the immediate vicinity are available at the reception. The barbecues are proposed to the day or the week according to your desires.
The Kota Grill
What is this hut between the mini golf and the pool?
In this place available for rent at noon or in the evening, you can make a barbecue even if it is raining or cold.

It's a little glamping!
In July / August, a different food truck each evening offers a range of food at low prices.
We also sometimes organize grilled pigs parties.
It's also where you can park your bike for a drink or go swimming.